Hon. Chris Collins
Served
:

2014-2018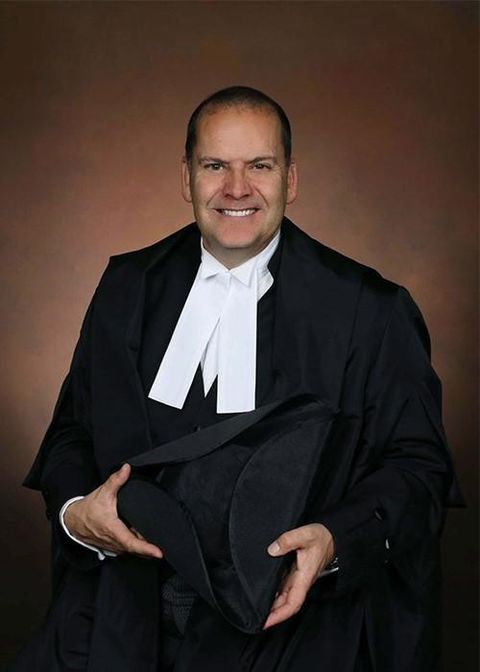 Christopher (Chris) Michael Collins was elected on March 5, 2007, in a by-election held to fill a vacancy in the constituency of Moncton East. On January 12, 2010, he was sworn in as Minister of Local Government.
He was reelected to the 57th Legislature in the provincial election held September 27, 2010. He served as Opposition Critic for matters related to the Department of Post-Secondary Education, Training and Labour, Justice, Office of the Attorney General, Environment, Energy and Mines, Efficiency NB, and, later, Education and Early Childhood Development.
Mr. Collins was reelected to the Legislature in the provincial election held September 22, 2014, to represent the newly created riding of Moncton Centre. He was elected Speaker of the 58th Legislative Assembly of New Brunswick on October 24, 2014. He chaired the Legislative Administration Committee.
At the Legislative Assembly of New Brunswick, he previously served as a member of the standing committees on Crown Corporations, Legislative Officers, Law Amendments and Public Accounts, and the Select Committee on Life Long Learning. He chaired the Select Committee on Wellness. He has also served as Government Whip.
He was born on June 23, 1962, in Saint John. After graduating from Harrison Trimble High School in 1980, he went on to study political science and philosophy at St. Thomas University, in Fredericton.
For more than two decades, he was employed in a variety of roles from sales representative to key account representative for several international companies: Clairol, L'Oréal, Alberto-Culver, and General Mills Canada.
Past commander of the Shediac Power and Sail Squadron, he has contributed to the sports community as a minor soccer coach and minor hockey volunteer. He is also an ardent supporter of the school breakfast program.
He was elected to Moncton council during the 2004 municipal election. He chaired the water and sewer rates review committee and was a member of the following committees: administrative and legal affairs, environment, transportation and the pension board.
He is devoted to a number of causes, including funding for families that must leave the province for medically referred heath care and improving pediatric oncology care in the province. He is also concerned with the correlation between children's cancer and the use of pesticides. Mr. Collins has volunteered as a board member of Ac2orn (Advocacy for Canadian Childhood Oncology Research Network), a national organization committed to improving pediatric cancer research.
He and his wife, Lisette Richard, live in Moncton. Mr. Collins's son, Sean, passed away in July 2007 from a cancer-related illness.