Hon. Harry Orliff Downey
Served
:

1945-1952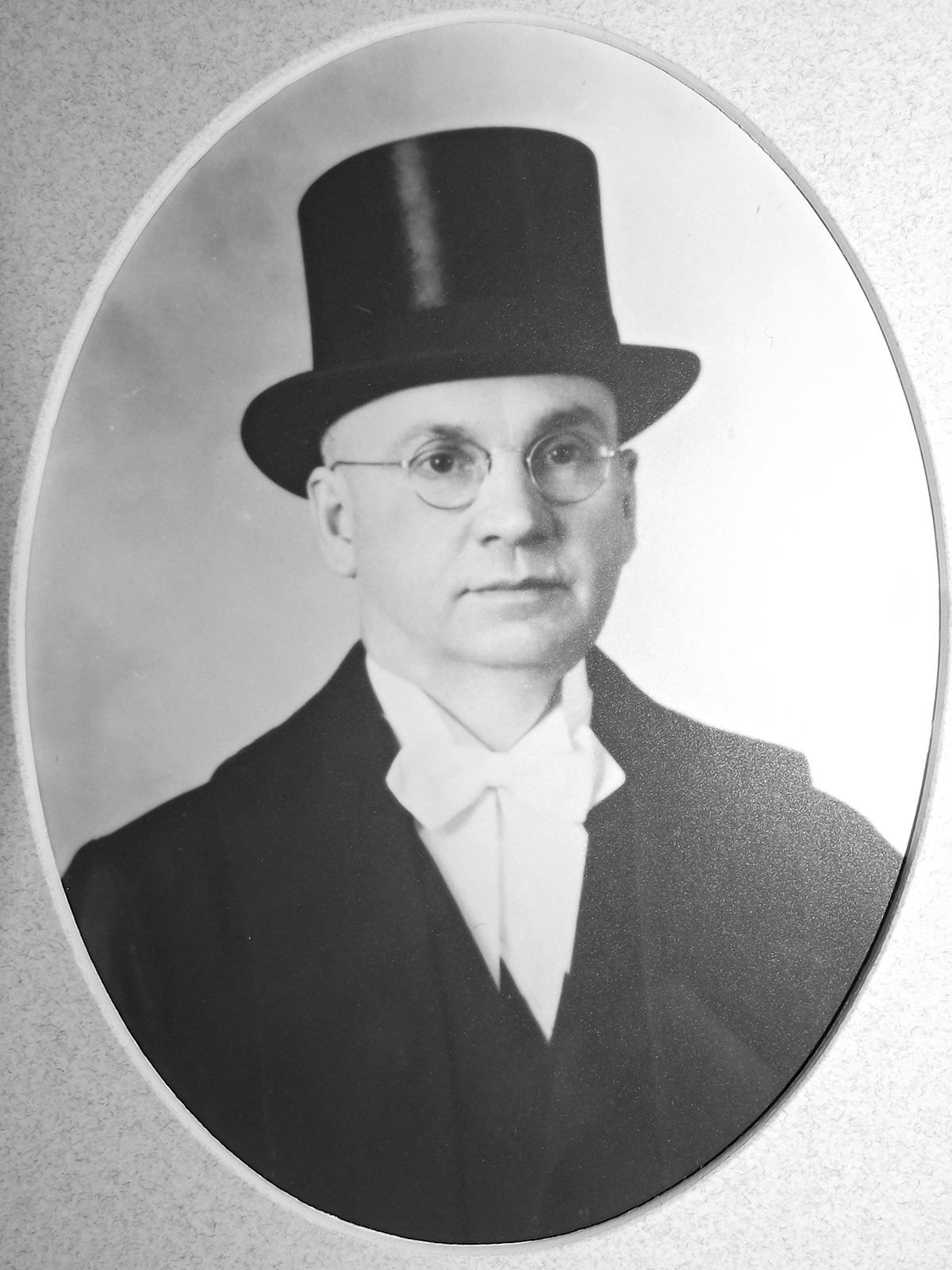 Harry Orliff Downey was born May 9, 1897, at Curryville, Albert County, N.B. He was the son of Oscar Ellworth and Rose Eliza Matthews Downey.
He was educated in the public school; the Provincial Normal School, Fredericton, N.B.; and at Mount Allison University, Sackville, N.B. where he graduated with a B.A. At university he took part in varsity football and was a member of the Maritime Inter-collegiate championship basketball team.
He accepted a teaching position in Oakville, Ontario. After teaching some years, he returned to Curryville to engage in business and he developed a prosperous fox ranch and farm.
On October 10, 1942, he married Miss Ella Isabel Rogers.
Mr. Downey was well known in Maritime and American harness racing circles.
He was first elected to the House of Assembly of New Brunswick as a Liberal member for Albert County at the general election of June 19, 1930. He was re-elected at the general elections of June 27, 1935; November 20, 1939; August 28, 1944; and June 28, 1948, and sat as a member until the dissolution of the Legislature in 1952, when he retired from active politics for a short period.
At the general election of June 27, 1960, he was an unsuccessful Liberal candidate for the House of Assembly.
On February 20, 1945, he was elected Speaker of the House of Assembly, vice Hon. Frederic A. McGrand. Re-elected Speaker on March 8, 1949, he held that position until 1952.
In 1960 he was appointed a member of the New Brunswick Utilities Board and New Brunswick Motor Carrier Board.
He died April 17, 1974, in Moncton. The Journal of Debates of the Legislative Assembly (Hansard), April 18, 1974, quotes Mr. Robert Higgins, Leader of the Opposition:
Mr. Downey served in this House for 22 years as a representative from Albert County. For eight of those years he was Speaker of this Assembly, setting for his successors a high standard of fairness and good judgment.
Source - Speakers of the Legislative Assembly, Province of New Brunswick, 1786-1985. 1985, Legislative Assembly, Province of New Brunswick, Office of the Clerk, Fredericton, N.B.