Hon. A. Allison Dysart
Served
:

1921-1925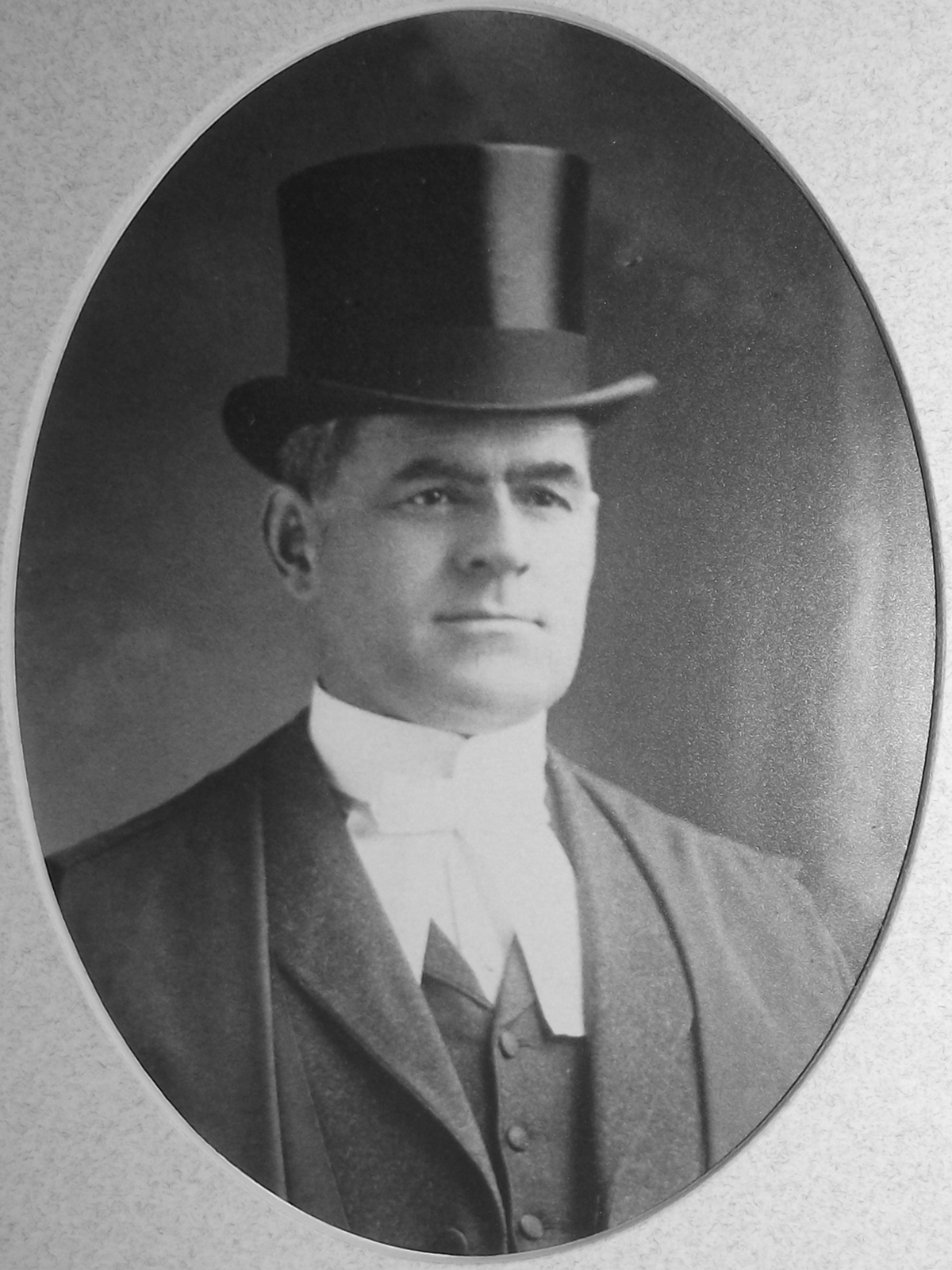 A. Allison Dysart was born in 1880 at Cocagne, Kent County, New Brunswick, of Scottish and English Loyalist ancestry. He was the fourth son of Andrew Knox Dysart and Henrietta Miriam Cutler Dysart.
He was educated at the public school at Cocagne, at St. Joseph's College, Memramcook, and at the Ontario Agricultural College, in Guelph. He studied law at the Dalhousie Law School, Halifax, Nova Scotia, and graduated with the degree of LL.B. He was admitted to the Bar of New Brunswick as attorney on November 11, 1913, and as barrister on November 12, 1914.
He located at Moncton, N.B. and shortly after at Bouctouche, Kent County, where he successfully practiced his profession. He also took a great interest in agriculture and stock raising.
On September 6, 1916, he married Miss Blanche Cannel McDougall, daughter of John J. McDougall of Glace Bay, Nova Scotia. They had a family of one son and two daughters.
He was first elected to the House of Assembly as one of the members for Kent County at the general election of February 24, 1917. He was re-elected at the general elections of October 9, 1920; August 10, 1925; and June 19, 1930. Elected as Liberal member on June 27, 1935 and November 20, 1939, he sat as a member until March 13, 1940, when he resigned his seat to accept an appointment as Judge of the County Court of New Brunswick.
On March 6, 1919, he was chosen to move the address in reply to the Speech from the Throne. On March 17, 1921, he was chosen Speaker of the House of Assembly. He retained this position through the session of 1925. On July 10, 1925, he was sworn in as a member of the Executive Council of New Brunswick and received the appointment of Minister of Lands and Mines in the administration of the Hon. P. J. Veniot. He held this appointment unti1 September, 1925, when the administration resigned following its defeat at the general election of that year.
In March 1926 he was elected House Leader of His Majesty's Loyal Opposition in the House of Assembly. In 1932 he was chosen Leader of the Liberal Party in provincial politics. He was active in the opposition through the administrations of Hon. J. B. M. Baxter, Hon. C. D. Richards, and Hon. L. P. D. Tilley.
On July 16, 1935, when he was called upon to form the administration after the defeat of the Tilley administration, Hon. Mr. Dysart assumed the portfolio of Minister of Public Works as well as that of Premier. On July 16, 1938, he reorganized his Cabinet, retained the Premiership, resigned the portfolio of Public Works, and became Chairman of the N.B. Electric Power Commission.
Following the general election of November 20, 1939, he reorganized his administration again retaining the position of Premier only. He resigned his Premiership and seat in the Assembly on March 13, 1940 and was succeeded as Premier by the Hon. J. B. McNair. On March 14, 1940, he was appointed County Court Judge for the Counties of Kent and Westmorland, a position he held until 1955, when he resigned due to ill health.
He died December 8, 1962, at Moncton, N. B., at the age of 82 years.
Source - Speakers of the Legislative Assembly, Province of New Brunswick, 1786-1985. 1985, Legislative Assembly, Province of New Brunswick, Office of the Clerk, Fredericton, N.B.