Hon. Charles Joseph Osman
Served
:

1907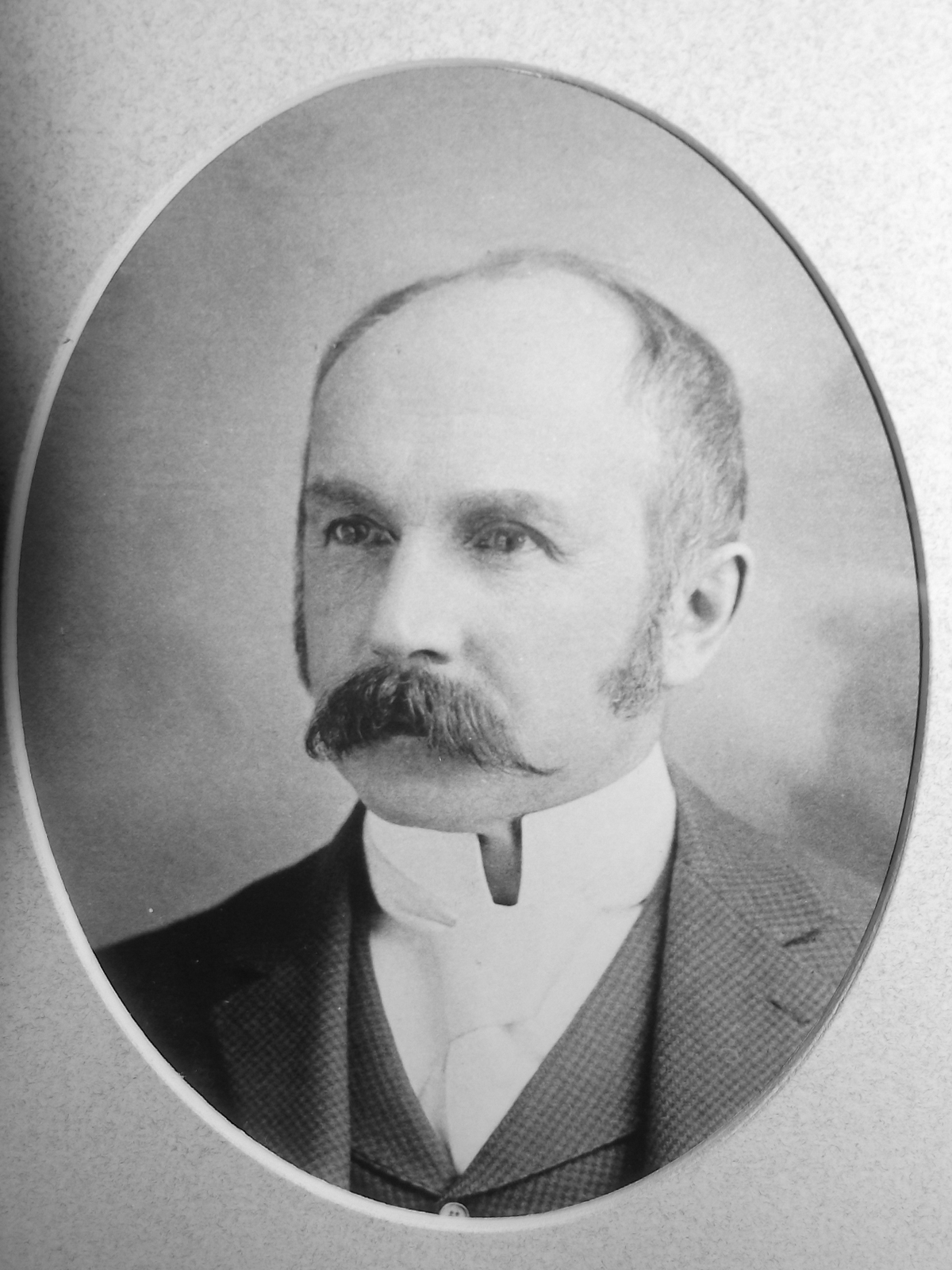 Charles Joseph Osman was born April 15, 1851 in London, England, of English ancestry. He was educated at the collegiate schools in Hertfordshire, England and went to work at the London Docks at a very early age.
He emigrated to New Brunswick and later settled in Hillsborough, Albert County, New Brunswick where he became president and manager of a plaster quarry and plaster milling firm.
He was a member of the Albert County Municipal Council Board for several years. He took an active interest in all public affairs and was an active supporter of the Anglican Church where he served as Warden.
In 1877 he married Miss Laura Esther Tompkins . By this marriage there was a family of one son and one daughter.
He unsuccessfully contested Albert County for the House of Assembly at the general election of January 20, 1890.
Charles Osman was first elected to the House of Assembly as one of the members for Albert County at a by-election held January 23, 1897, to fill the vacancy created by the resignation of the sitting member Dr. William J. Lewis. He was re-elected at the general elections of February 18, 1899 and February 28, 1903, and sat as member until the dissolution of the Legislature in 1908. At the general election of March 3, 1908, he was defeated and subsequently retired from active politics.
At the session of February 1897, he moved the address in reply to the Speech from the Throne. On March 6, 1907, he was elected Speaker of the House of Assembly when Hon. Clifford W. Robinson resigned to accept the position of Provincial Secretary. Mr. Osman held the position of Speaker until the dissolution of the Legislature.
He died, April 13, 1922, at his residence, Hillsborough, N.B., at the age of 71.
The Daily Times, April 15, 1922, described Hon. Charles Osman: "He was a Liberal in politics, but supported Union Government in 1917 during that critical period in the history of the Empire."
Source - Speakers of the Legislative Assembly, Province of New Brunswick, 1786-1985. 1985, Legislative Assembly, Province of New Brunswick, Office of the Clerk, Fredericton, N.B.