Hon. James Edward Lynott
Served
:

1883-1886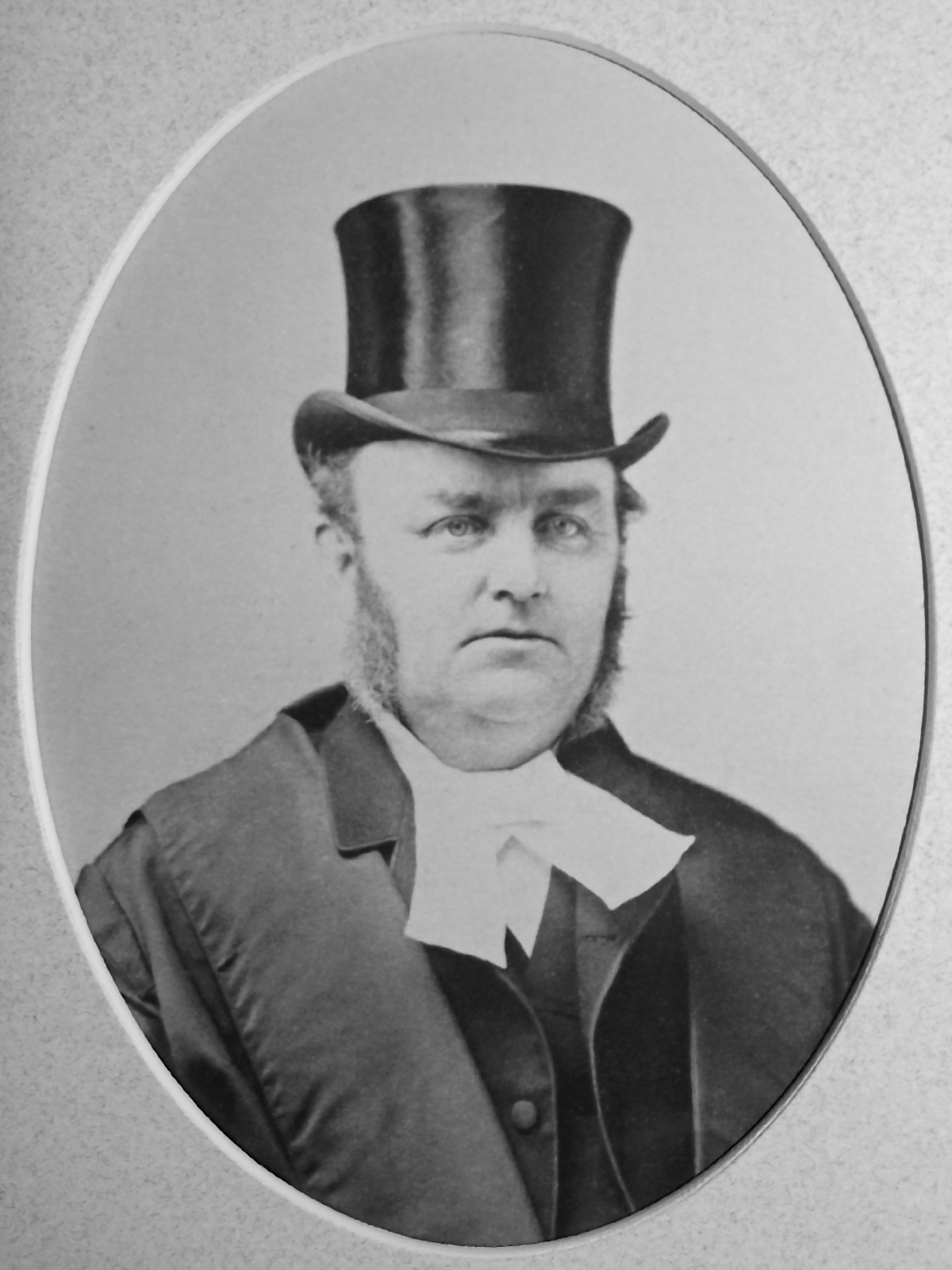 James Edward Lynott was born June 26, 1839, at St. George, Charlotte County, New Brunswick of Irish ancestry. He was the son of Edward Lynott, County Leitrim, Ireland, merchant, and his wife, Mary Lynott of County Cavan, Ireland.
He was educated at the St. George public school.
James Lynott located at St. George, Charlotte County, and engaged in agriculture and in business as a merchant. In 1855 he was appointed a Justice of the Peace for Charlotte County.
He was president of the St. George and Pennfield Agricultural Society for ten years. He was active in the St. George Catholic Total Abstinence Society for two years. For three years he was secretary of the Grand Southern Railway Company. He served as secretary of the Board of School Trustees, St. George, New Brunswick, and served on the Charlotte County Municipal Council for several years as a councillor for his parish.
On May 4, 1863, he married Miss Kathleen A. Sullivan, third daughter of Daniel Sullivan, Police Magistrate, St. Stephen, N.B. By this marriage there were four sons.
James Lynott was defeated in a bid to represent Charlotte County in the general election of July 5, 1870. He was first elected to the House of Assembly of New Brunswick as one of the members for Charlotte County at the general election of June 13, 1878. He was re-elected at the general election of June 1882, and sat as a member until the dissolution of the Legislature in 1886. At the general election of April 26, 1886, he was defeated and was out of active politics until his death.
On February 22, 1883, he was chosen Speaker of the House of Assembly of the province of New Brunswick, a position he held until 1886.
He died on January 7, 1890, at his residence, St. George, New Brunswick, after a short illness and was buried in the Roman Catholic cemetery at St. George, N.B.
An editorial in The Gleaner of Wednesday, January 8, 1890 describes Mr. Lynott;
Mr. Lynott's whole career in public life has been honorable and upright. Even those politically opposed to him openly avowed their implicit confidence in his word, and their firm faith in his promises, which, be it said, he never failed to fulfil. As Speaker of the House, his conduct was courteous and impartial, and his rulings were never called in question. Though the deceased had his political leanings, he never, owing to the great principle of rectitude which he ever recognized in his walk through life, was a strong party man.
Source - Speakers of the Legislative Assembly, Province of New Brunswick, 1786-1985. 1985, Legislative Assembly, Province of New Brunswick, Office of the Clerk, Fredericton, N.B.