Hon. Benjamin Robert Stevenson
Served
:

1879-1882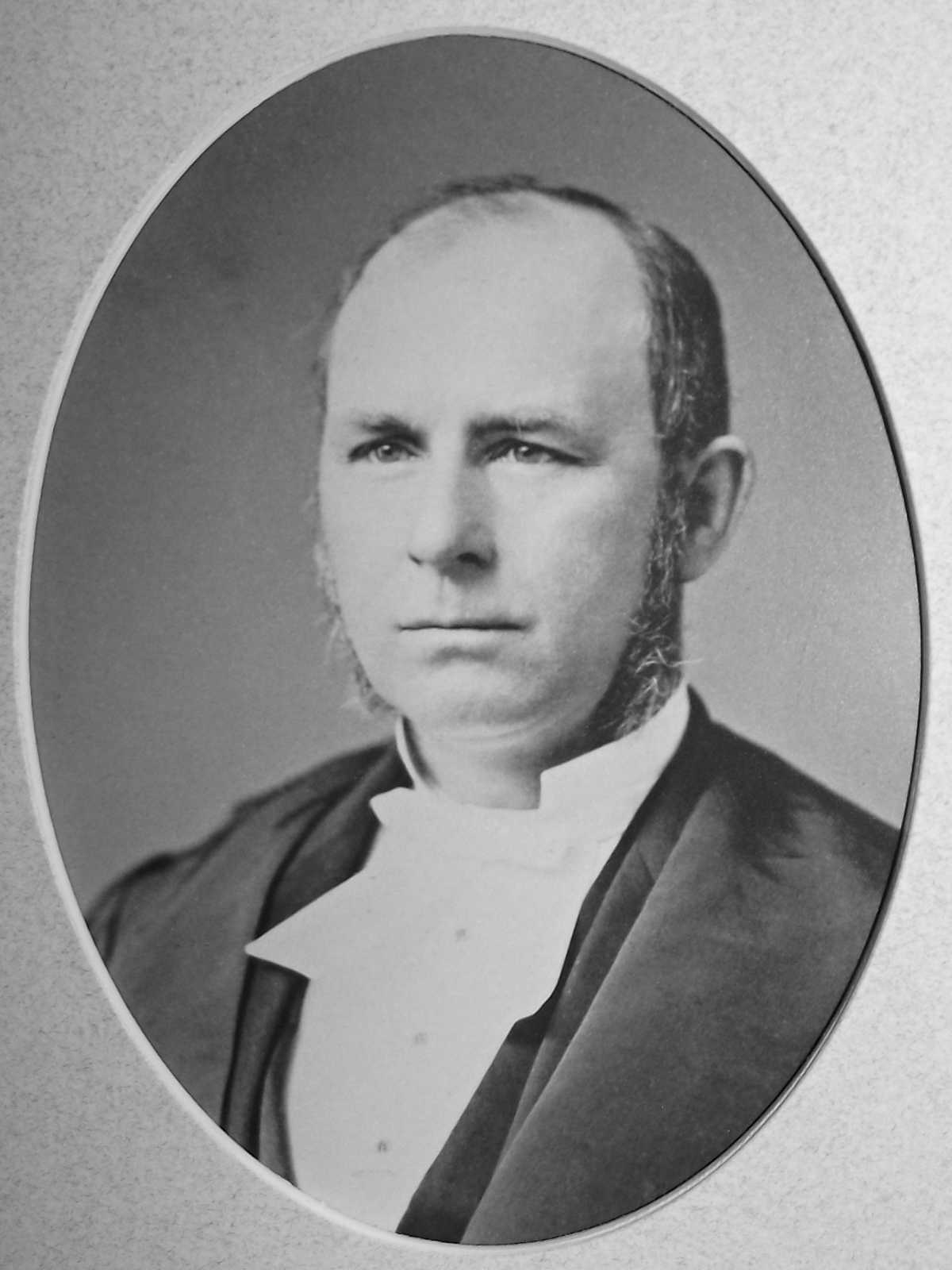 Benjamin Robert Stevenson was born April 10, 1835, at Saint Andrews, Charlotte County, New Brunswick, of Scottish ancestry. He was the son of Robert Stevenson and his wife, Christine G. Milliken. His grandfather, Robert Stevenson, came to Saint Andrews from Renfrewshire, Scotland, in 1819.
He was educated at the Saint Andrews grammar school and at the University of New Brunswick where he received the degree of B.A. in 1854. He studied law and was admitted to the Bar of New Brunswick as an attorney June 16, 1859, and as a barrister June 14, 1860.
Benjamin Stevenson located at Saint Andrews, Charlotte County, and successfully engaged in the practice of his profession. He was appointed a Judge of Probates for Charlotte County but resigned in 1867 in order to enter active politics.
He was a member of A.F. & A.M and served as a school trustee. He rose to the rank of major in the militia where he was in active service for three months at the time of the Fenian raid of 1866.
In August, 1866, he married Miss Kate Bolton, daughter of John Bolton, Sr., of Alnwick, England. By this marriage there was a family of one son and one daughter.
He was first elected to the House of Assembly of New Brunswick to represent Charlotte County at a by-election held October 10, 1867 to fill the vacancies created by the resignation of the sitting members, James Watson Chandler and James Gray Stevens, with Henry Frye as colleague.
He was re-elected at the general election held July 5, 1870, and at the by-election held March 16, 1871, made necessary by his acceptance of office; at the general election of June 13, 1874, on the issue of Free Non-sectarian Schools, which he favoured; and at the general election of June 13, 1878. He sat as a member until 1882, when he resigned to enter federal politics.
On February 22, 1871, he was sworn in as a member of the Executive Council of New Brunswick and received the appointment of Surveyor General in the administration of the Hon. George L. Hatheway. He held this portfolio in the administration of the Hon. George E. King until 1878 when he resigned. While he held the office of Surveyor General, he carried the Free Grants Act as well as several Acts relevant to the internal economy of the Crown Lands Department. On the formation of the administration of the Hon. John James Fraser, he was appointed Minister Without Portfolio, and held this position until January 1879, when he resigned from the administration.
On February 27, 1879, he was chosen Speaker of the House of Assembly and held this position until 1882.
He unsuccessfully contested the constituency of Charlotte for the House of Commons at the general election of June 20, 1882, being defeated by Arthur Hill Gilmor. He was subsequently appointed Judge of Probate for Charlotte County and held that office until his death.
He died January 16, 1890, at his residence, Saint Andrews, New Brunswick.
Source - Speakers of the Legislative Assembly, Province of New Brunswick, 1786-1985. 1985, Legislative Assembly, Province of New Brunswick, Office of the Clerk, Fredericton, N.B.