Hon. Daniel Hanington
Served
:

1853-1856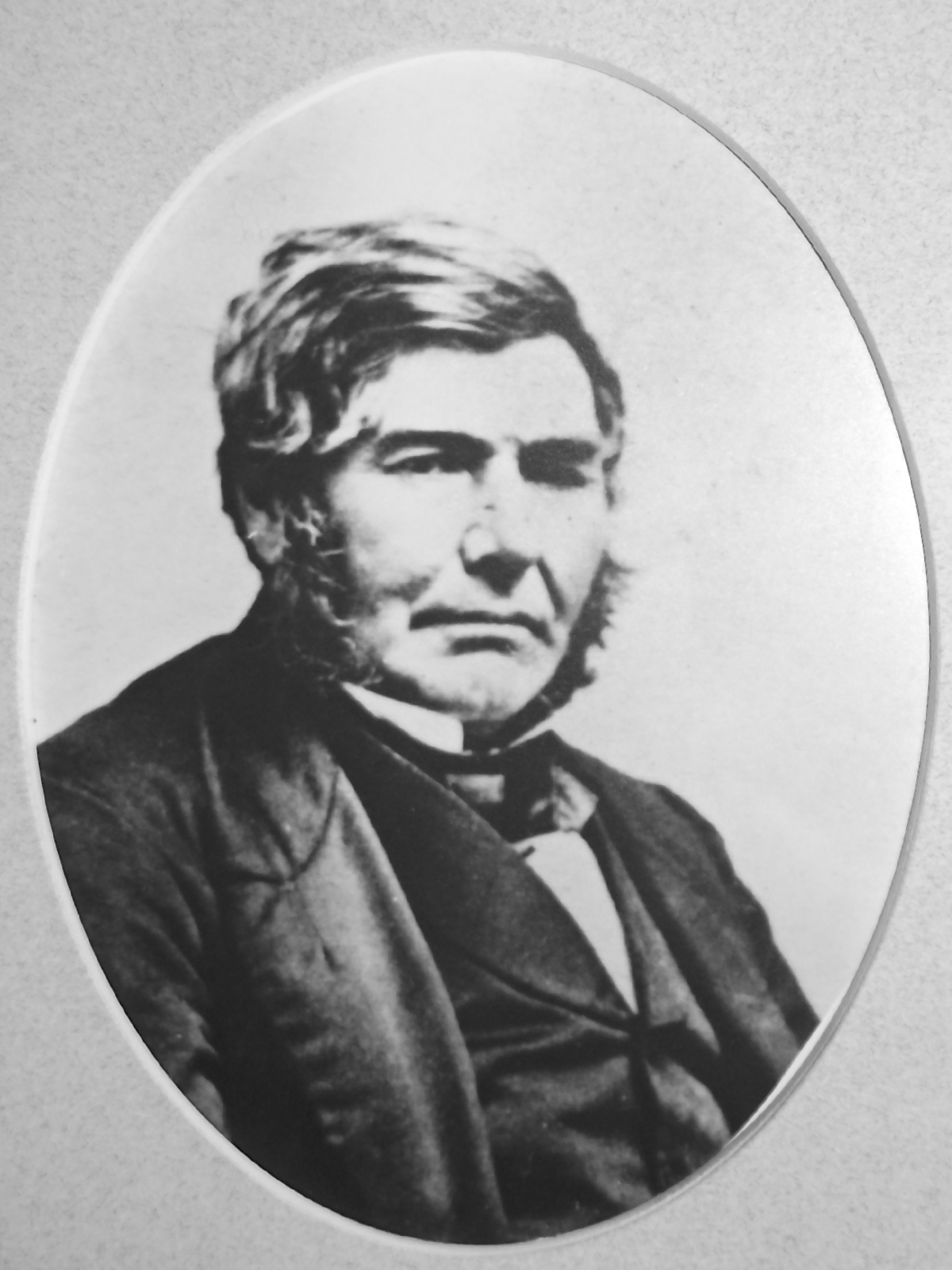 Daniel Hanington was born April 10, 1804, at Shediac, New Brunswick. He was of Colonial English-Loyalist ancestry, the son of William and Mary Darby Hanington.
Educated at the Shediac public school and at Sackville, he located at Shediac, Westmorland County, and engaged in farming and milling. He took an active interest in the public affairs of the day and was a Justice of the Peace for Westmorland County, and a Lieutenant-Colonel commanding the local battalion of the Westmorland County Militia.
On October 27, 1831, he married Miss Margaret Ann Peters, daughter of William Peters. By this marriage there was a family of ten sons and three daughters.
He was first elected to the House of Assembly of New Brunswick as one of the members for Westmorland County at the general election of December 1834 and was re-elected at the next five general elections in September 1837, December 1842, October 6, 1846, June 1850, and June 16, 1854. He sat as a member until the dissolution of the Legislature in 1856 when he temporarily retired. He was again elected to the House of Assembly at a by-election held December 28, 1857, to fill the vacancy created by the death of the sitting member, Robert K. Gilbert. He sat in that Legislature until its dissolution in 1861 when he again retired from active politics.
In 1850 he was sworn in as a member of the Executive Council of New Brunswick and received the appointment of Minister without Portfolio in the administration of the Hon. J. R. Partelow. He held this position until 1851 when he resigned his seat.
On March 19, 1853, he was chosen Speaker of the House of Assembly in succession to the Hon. William Crane who retired. Re-elected on October 19, 1854, he held that position until 1856 when he resigned.
In September 1867 he was called to a seat in the Legislative Council of New Brunswick and continued as a member of that body until his death.
He died May 5, 1889 at his residence in Shediac.
Source - Speakers of the Legislative Assembly, Province of New Brunswick, 1786-1985. 1985, Legislative Assembly, Province of New Brunswick, Office of the Clerk, Fredericton, N.B.