Hon. Hedley Francis Gregory Bridges
Served
:

1936-1938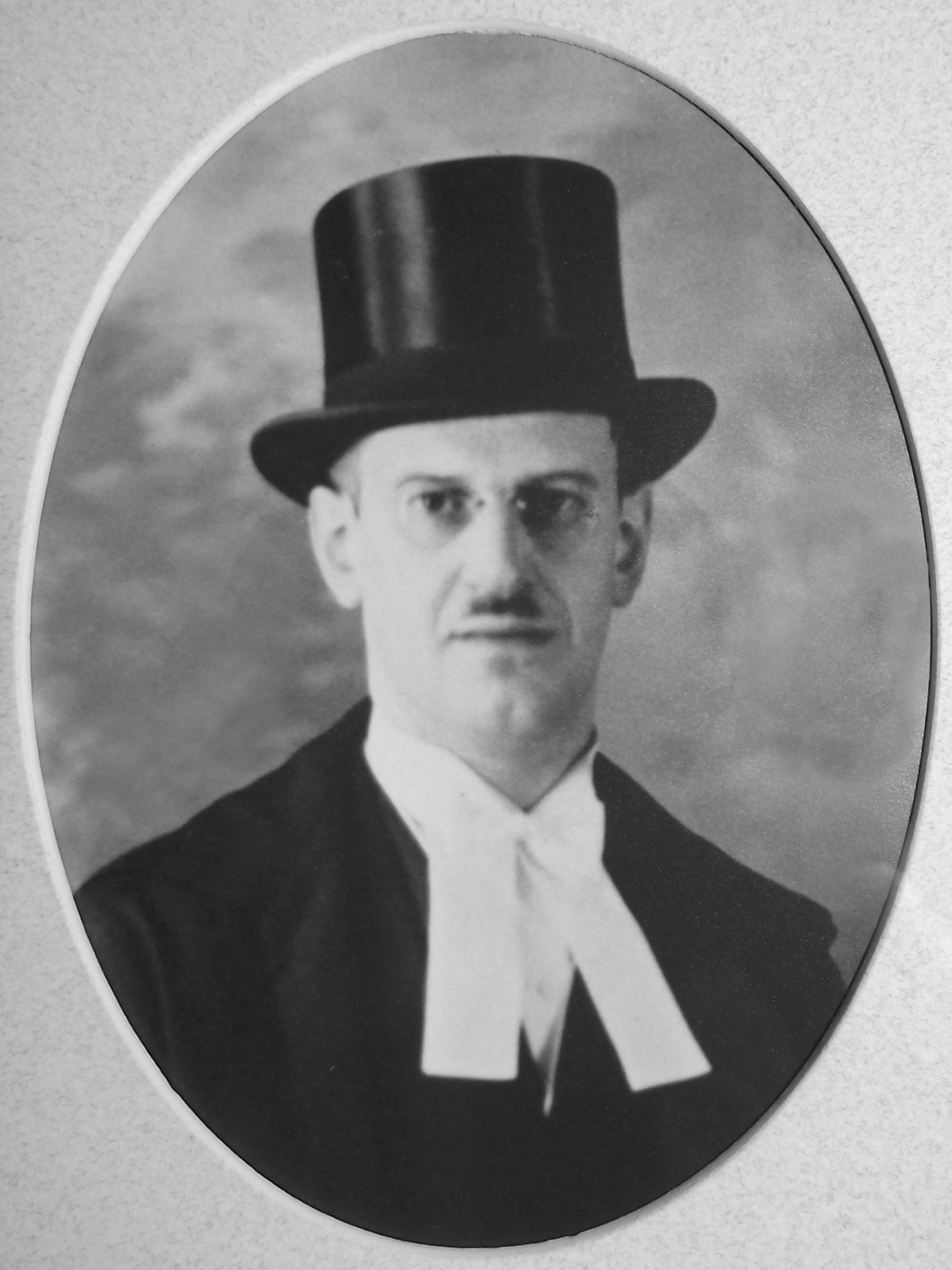 Hedley Francis Gregory Bridges was born April 7, 1902, at Fredericton, NB of colonial English and Scottish ancestry, the son of Dr. Hedley V. B. and Mabel Eloise Fulton Gregory Bridges.
He was educated at Fredericton High School. He graduated from the University of New Brunswick with a B.A. in 1922. He taught school from 1922 to 1927 and was principal of Hillsborough and Campbellton High Schools. In 1926 he was president of the New Brunswick Teachers' Association.
He studied law in the office of Peter Hughes, Fredericton. He was admitted to the Bar of New Brunswick as attorney in 1927 and as barrister in 1928. He located at Campbellton, New Brunswick, and practiced law.
Shortly after World War II broke out, he enlisted in the army and served in Canada before going overseas. First attached to headquarters of the British Second Army where he served as legal civil affairs officer both in France and Belgium, he later served as part of the 1st Canadian Army. Later he became senior legal military government officer at headquarters of the 2nd Canadian Corps organizing and supervising military courts in that corps area in Germany. Prior to that, he had assisted the Dutch authorities when they re-established their civilian courts.
He was unmarried.
He unsuccessfully contested Restigouche County for the House of Assembly of New Brunswick at the general election of June 19, 1930.
First elected to the House of Assembly of New Brunswick in the general election of June 27, 1935 as one of the Liberal members for Restigouche County, he sat during that Legislature until the House dissolved for the purpose of calling an election and he retired temporarily from politics.
On March 5, 1936, he was chosen Speaker of the New Brunswick House of Assembly. He held this position until he resigned January 9, 1939.
Prime Minister Mackenzie King in The Telegraph Journal of August 11, 1947:
As Speaker he gained a reputation as an authority on constitutional law and procedure, and parliamentary practice. He resigned that position, however, in order that he might participate more freely in debate and express without restraint views he strongly held on the need for a wide Canadian outlook in politics.
He was first elected to the House of Commons, as member for the constituency of York-Sunbury, at the general election of June 11, 1945.
On August 29, 1945, he was sworn in as a member of the Privy Council of Canada and received the portfolio of Minister of Fisheries in the King administration, which portfolio he retained until his death.
He died August 10, 1947, at Ottawa, Ontario, at the age of 45 years.
Further in The Telegraph Journal of August 11, 1947:
From a school teacher who studied law in his spare moments, he had pulled himself into the speakership of the New Brunswick Legislature at the age of 34, broken with his party leaders in that province and then, after war service overseas, swept into the federal field in the 1945 general election. Until swift illness struck him down, he had been marked by political observers here as on the way to higher cabinet posts.
Source - Speakers of the Legislative Assembly, Province of New Brunswick, 1786-1985. 1985, Legislative Assembly, Province of New Brunswick, Office of the Clerk, Fredericton, N.B.