Hon. Albert Scott White
Served
:

1890-1892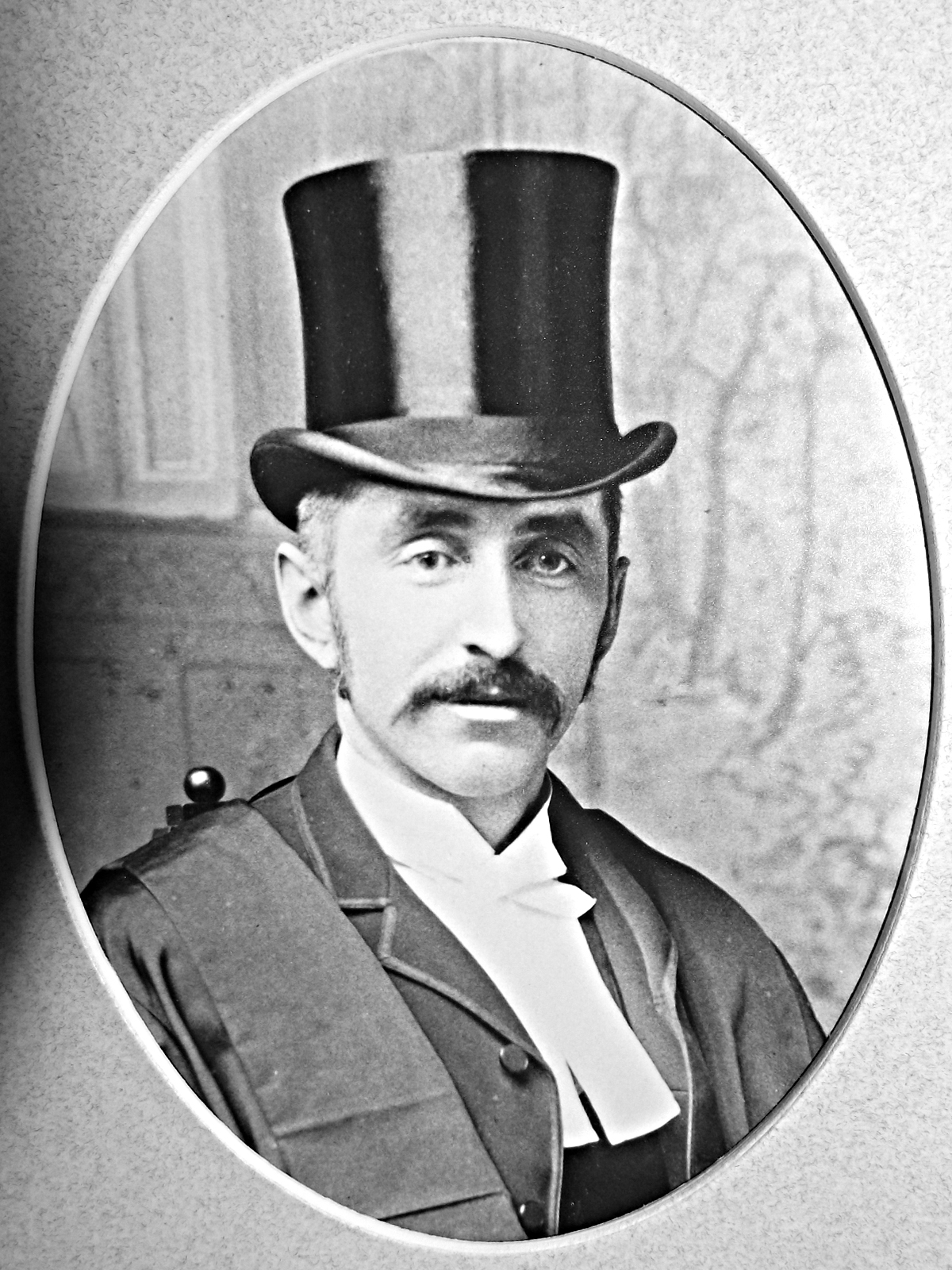 Albert White was born April 12, 1855, at Sussex, Kings County, New Brunswick. He was of English-Loyalist ancestry, the son of James Edward and Margaret Scott White.
He moved with his parents to Saint John in 1857 when he was two years of age. He was educated at Varley School in Saint John until the age of 14 years when he entered Mount Allison Academy. In 1873 he graduated from Mount Allison University with the Degree of B.A.
The next year he became manager of a Saint John ropewalk and studied law in his spare time. He later entered Harvard Law School where he graduated with the degree of L.L.B. in 1877. He was admitted to the Bar of New Brunswick as an attorney on October 19, 1877, and as a barrister on October 24, 1878.
He located at Sussex, New Brunswick and practiced law. On June 10, 1892, he married Miss Ida May Vaughan, daughter of David Vaughan of St. Martins, N.B. By this marriage there was a family of one son.
He was first elected to the House of Assembly of New Brunswick as one of the members for Kings County at the general election of April 26, 1886. He was re-elected at the general elections of January 12, 1890; October 22, 1892; and the by-election held February 15, 1893, made necessary by his acceptance of office. He was re-elected again at the general elections of October 16, 1895 and February 18, 1899. He sat continuously as a member until his resignation on September 1, 1900, in order to enter federal politics.
On March 13, 1890, he was elected Speaker of the House of Assembly and held this position until the dissolution of the Legislature in 1892.
In March 1893 he was sworn in as a member of the Executive Council of New Brunswick and received the appointment of Solicitor General in the administration of the Hon. A. G. Blair. He held this appointment throughout the administration of the Hon. James Mitchell.
When the Hon. H. R. Emmerson was appointed Premier when Hon. Mr. Mitchell deceased in 1897, A. S. White was appointed Attorney General and held this appointment until 1899. He later held the position of chief commissioner of public works.
He unsuccessfully contested Queens-Sunbury constituency for the House of Commons at the general election of November 7, 1900, being defeated by R. D. Wilmot.
In 1900 he was appointed chairman of the committee to revise and consolidate the New Brunswick Public Statutes. In 1903 he drafted the, Railway Act for the federal government.
He contested Kings-Albert constituency for the House of Commons at the general election of 1904 but was defeated by George William Fowler.
On January 9, 1908, he was appointed a Judge of the Supreme Court of New Brunswick, vice the Hon. William Henry Tuck retired and continued a member of the Bench until his death. On the reorganization of the New Brunswick Supreme Court, December 11, 1913, he was appointed a Puisne Judge, Appeal and Chancery Division.
In 1900 Mount Allison University conferred upon Albert Scott White the honorary degree of D.C.L.
He died on March 17, 1931, in the Saint John Infirmary.
Source - Speakers of the Legislative Assembly, Province of New Brunswick, 1786-1985. 1985, Legislative Assembly, Province of New Brunswick, Office of the Clerk, Fredericton, N.B.