Hon. Eugene McGinley
Served
:

2007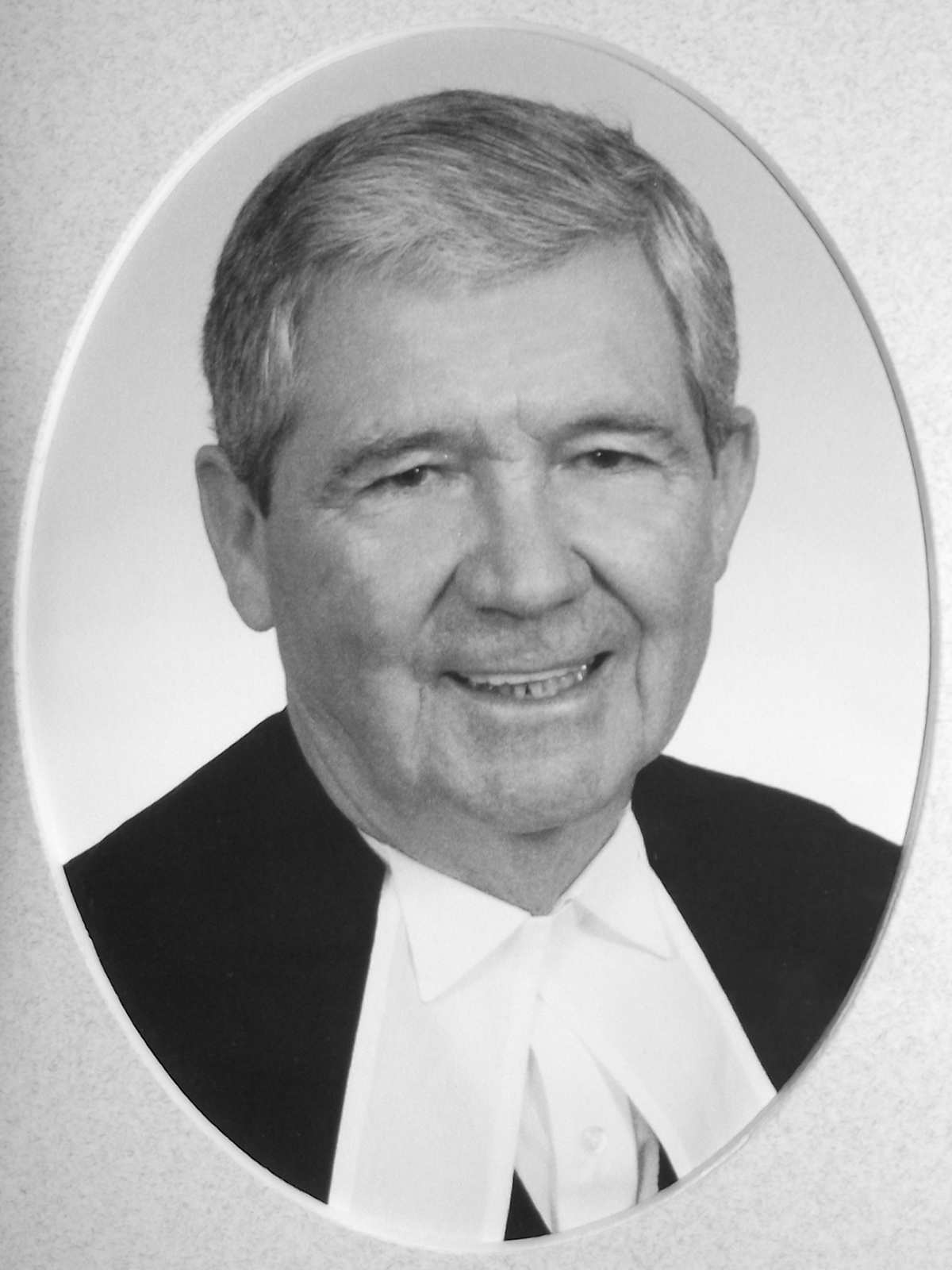 Eugene McGinley was born in Chipman, New Brunswick, and graduated from high school there in 1953. In 1957, he graduated from UNB with his B.A. (Honours in Economics), in 1958, he obtained a Master of Arts (Economics) and was employed as a Research Economist with Atlantic Province Economic Council. As a Sir James Dunn Scholar, he earned his Bachelor of Civil Law Degree from UNB in 1962. Following his studies at UNB, he studied International and Civil law in Texas. He was admitted to the New Brunswick Barrister's Society in 1962 and began practicing law in Bathurst that year.
Mr. McGinley was active in Liberal politics since the age of 17. He was first elected to the New Brunswick Legislative Assembly in a December 11, 1972 by-election. He was re-elected in 1974 to represent the City of Bathurst, where he and his late wife, Alberta, raised their five children.
In 1985, he was honoured with the designation of Queen's Counsel. He was the Chairperson of the New Brunswick Labour and Employment Board for 5 years, completing his term in 2003. Later in 2003, he was re-elected to represent the riding of Grand Lake-Gagetown in the New Brunswick Legislative Assembly. He was elected Speaker of the Legislative Assembly in February 2007 and held this position until October 2007, when he assumed the position of Minister of State for Seniors and Minister of State for Housing. Until his retirement prior to the 2010 general election, he served on various Standing Committees.
He was the proud father of 3 sons, 2 daughters, 2 step-daughters, 13 grandchildren and 1 great-granddaughter. He resided in Chipman with his wife Anne Marie until his passing on July 16, 2019.