Hon. Arlene Dunn
Minister of Post-Secondary Education, Training and Labour
Minister of Indigenous Affairs
Minister responsible for Immigration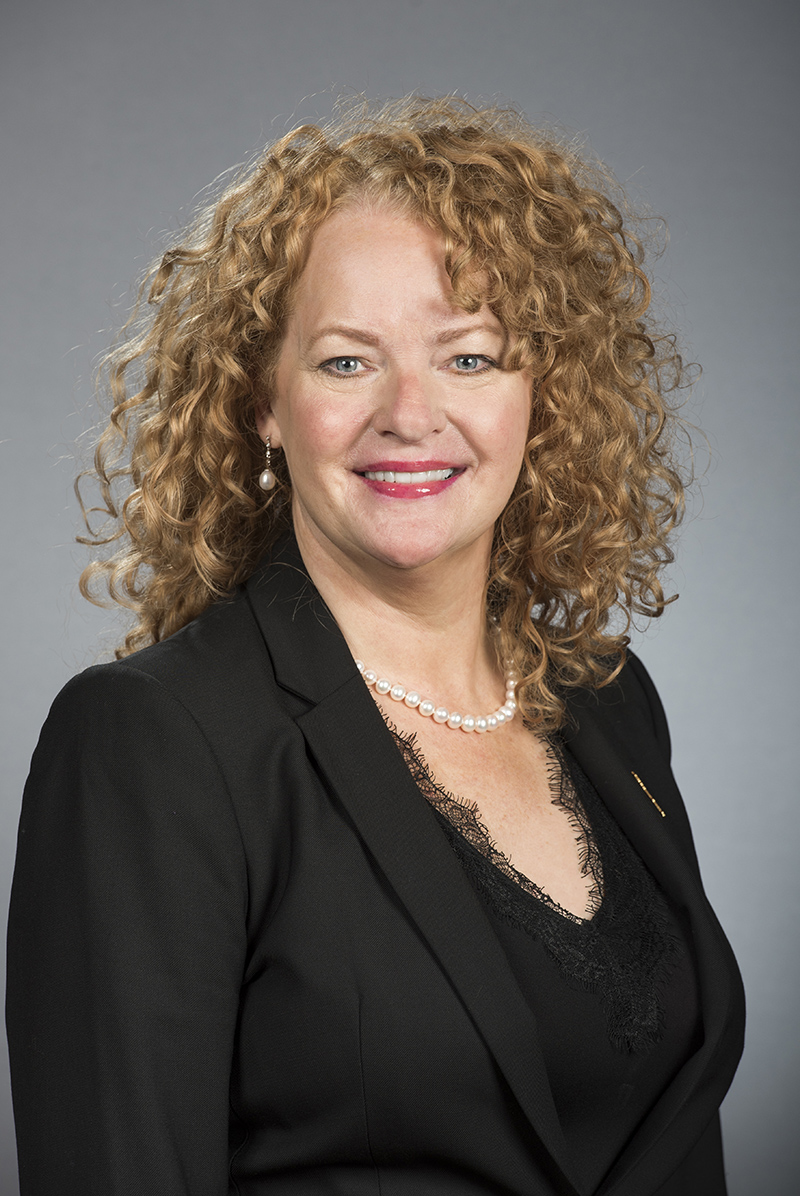 Arlene Dunn spent 25 years with the Labourers' International Union of North America in New Brunswick. She served various positions including Recording Secretary, Secretary Treasurer of the Atlantic Region District Council, trustee of the Atlantic Labourers' Health and Welfare Trust and Labourers' Training Fund and Business Manager.
Looking to broaden and diversify her labour relations perspective, she moved to the province of Newfoundland and Labrador to assume the role of Executive Director of the Hebron Project Employers' Association, where she managed labour relations and oversaw the administration of the Impact Benefit Agreement (IBA) and the Project Labour Agreement (PLA) for the Hebron oil platform build. Thereafter, she served as the Executive Director of the Newfoundland and Labrador Building and Construction Trades Council, representing sixteen international unions, responsible for labour relations on three major multi-billion-dollar projects at the Vale Long Harbour site, Hebron and Muskrat Falls sites, as well as unionized construction at large.
In 2015, Ms. Dunn became the Deputy Director of Canada's Building Trades Unions (CBTU) and, in 2019, the Director of CBTU, representing over 500,000 skilled trades in Canada.
In 2019, she started her own labour relations company, becoming the Principal of Innovation at Work, Inc. serving various clients throughout Canada.
In September of 2020, Ms. Dunn was elected as a Member of the Legislative Assembly of New Brunswick, representing the riding of Saint John Harbour. She was appointed to Cabinet and serves as the Minister of Aboriginal Affairs, Minister responsible for Immigration, Minister responsible for Economic Development and Small Business and Minister responsible for Opportunities NB (ONB).
Ms. Dunn is a graduate of the University of New Brunswick and Women in Leadership studies at Cornell University. She has been a life-long advocate for diversity and inclusion, and for providing equal opportunity to under-represented groups. As a long-time champion for those struggling with substance dependency and mental health, Ms. Dunn established a fully comprehensive Substance Dependency Rehabilitation Program for the members of the Newfoundland and Labrador Building Trades, she served on North America's Building Trades Unions Opioid Task Force and partnered with Health Canada on a national initiative to raise awareness, reduce stigma and educate the public about the opioid epidemic.
Constituency Office
Mainline Phone
(506) 643-6138
General Email
Arlene.Dunn@gnb.ca
Address
55 Union Street Suite 140
Saint John
E2L 5B7
Hours of Operation
Monday: 8 - 4 p.m. Tuesday: 8 - 1 p.m. Wednesday: 8 - 1 p.m. Thursday: 8 - 1 p.m. Friday: 8 - 12 p.m.