Hon. Arlene Dunn
Minister of Aboriginal Affairs
Minister responsible for Economic Development and Small Business
Minister responsible for Opportunities NB
Minister responsible for Immigration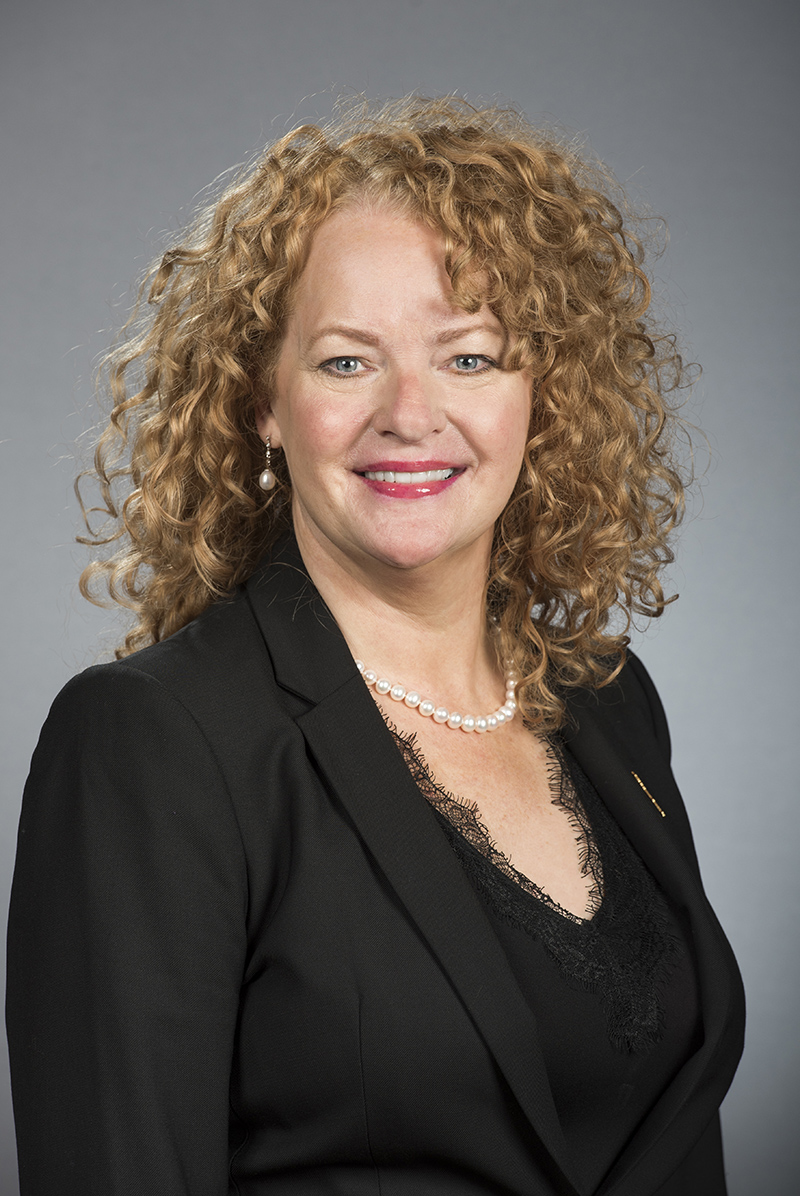 Arlene Dunn was first elected to the 60th Legislative Assembly of New Brunswick on September 14th, 2020 for the riding of Saint John Harbour. On September 29th, 2020, she was appointed as the Minister of Aboriginal Affairs, Minister responsible for Economic Development and Small Business, Minister responsible for Opportunities New Brunswick, and Minister responsible for Immigration.
Prior to being elected, Ms. Dunn spent over 30 years representing both workers and employers in the skilled trades throughout Canada and educating people about the value these jobs bring to the community.
She is an advocate for diversity and inclusion and has used her voice in Ottawa to promote the well-being and prosperity of Indigenous populations, women, youth, persons with disabilities, racialized groups and those who are often marginalized by society.
She has a wide range of skills related to diversity, inclusion, negotiation, legislative policy, training, growing jobs, and work around substance dependency and mental health, and providing affordable housing.
Constituency Office
Mainline Phone
(506) 643-6138
General Email
Arlene.Dunn@gnb.ca
Address
55 Union Street Suite 140
Saint John
E2L 5B7
Hours of Operation
Monday: 8 - 4 p.m. Tuesday: 8 - 1 p.m. Wednesday: 8 - 1 p.m. Thursday: 8 - 1 p.m. Friday: 8 - 12 p.m.